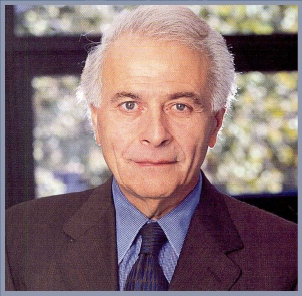 Michael Grasso
President
Metro Development Company
Metro Development Company is an acquisition and development organization with over thirty years of experience specializing in urban and suburban development, revitalization and redevelopment projects. Metro works in coordination with its affiliate companies US Realty Associates, Inc., USRA Construction Management Company and US Managers to market, build and manage its projects. Over the past 30-plus years, Metro had forged relationships with state agencies, local municipalities, national/regional retailers and fortune five hundred companies that have facilitated the development of many successful projects.
Metro's mission is to invest its energy and talents towards developing projects that meet the specific needs of the communities they serve and takes pride in its ability to change as communities' needs change. In most recent years Metro has undertaken land development opportunities in excess of two hundred acres and has successfully created lifestyle centers where communities can live, work, shop and play collectively.
With the implementation of cutting edge land development strategies, engineering, architectural and environmental technologies, we hope to continue to develop and promote revitalization, environmentally friendly and economically productive projects that help to strengthen the communities we are invested in. Since its formation in the mid-1980's, Metro has become a dynamic player in the Greater Delaware Valley Region's commercial real estate market by delivering traditional retail centers along with office, industrial and institutional uses.
After many years of successfully producing commercial developments we have added residential and senior housing communities to our diverse and expanding property portfolio. To date, we have developed, leased and managed in excess of fifteen million square feet of commercial and residential real estate properties. Over the years, Metro has exercised an aggressive and highly effective business approach, creating thousands of jobs which have generated significant tax and sale revenues while improving the local infrastructures of its many successful projects. We have built strong relationships with national retailers, office and industrial tenants as well as financial institutions.
Metro Development Company remains committed to working hand-in-hand with neighborhoods, state and local municipalities to ensure that every project is completed successfully. We continue to combine quality tenants with prime real estate that meets the specific needs of the communities they serve.
While Metro Development Company is proud of its history, the future holds much more as we continue to grow and expand our diversified portfolio. Metro Development continues to actively pursue commercial and residential real estate opportunities throughout the region.